Islam - The Religion of God's Prophets
Details

Category: Introductory
Hits: 148269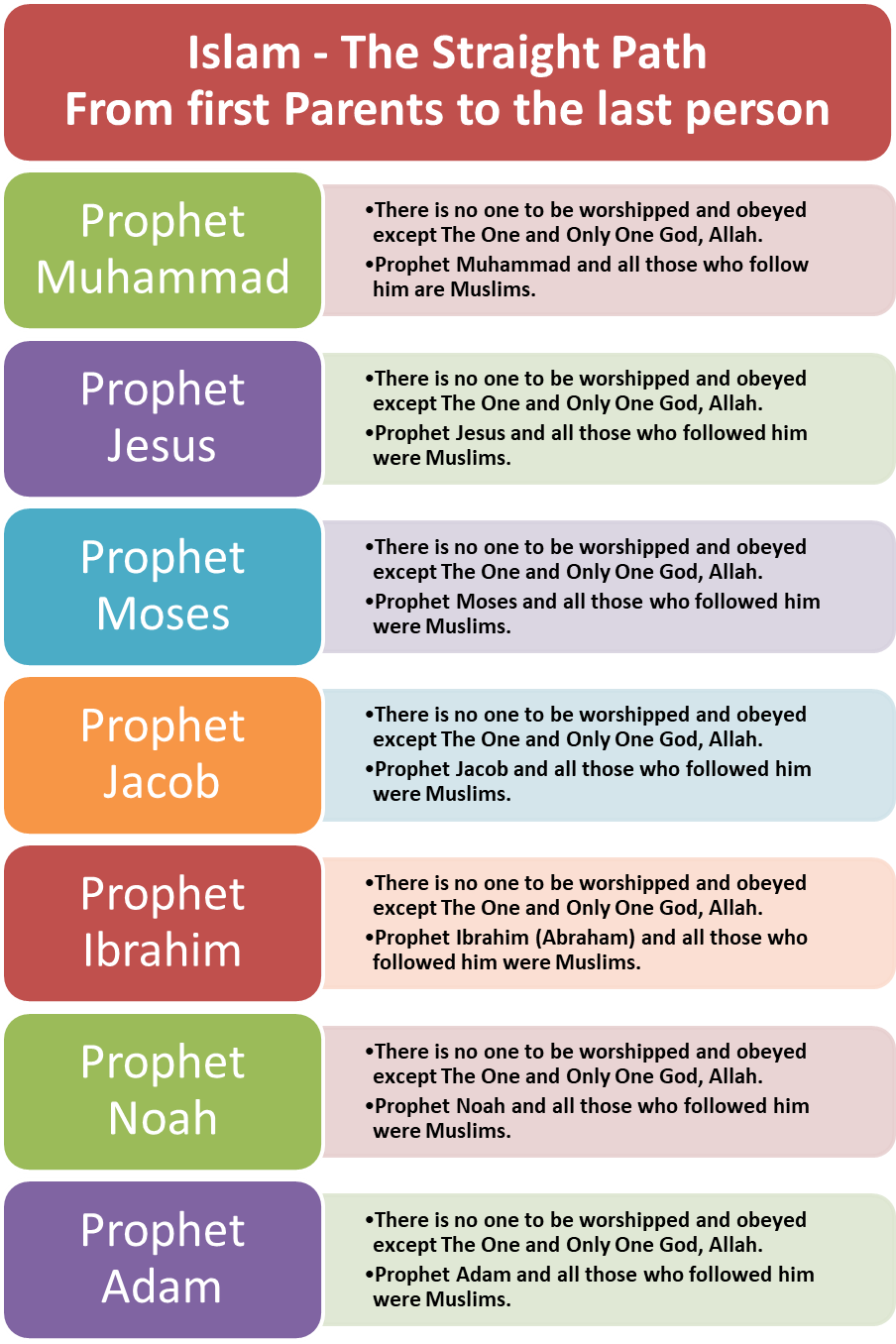 Peace and blessings be on all the prophets of God.
" ... Allah named you Muslims earlier and even in this (Book - The Quran)..." (The Quran, 22:78)
Details

Category: Prophet Jesus
Hits: 9404
An Angel Visits Mary
And mention, in the Book the story of Mary, when she withdrew from her family to a place toward the east. And she took, in seclusion from them, a screen. Then We sent to her Our Angel, and he represented himself to her as a well-proportioned man.
She said,
"Indeed, I seek refuge in the Most Merciful from you, so leave me, if you should be fearing of God."
The Angel said,
"I am only the messenger of your Lord to give you [news of] a pure boy."
She said,
"How can I have a boy while no man has touched me and I have not been unchaste?"
He said,
"Thus it will be; your Lord says, 'It is easy for Me, and We will make him a sign to the people and a mercy from Us. And it is a matter already decreed.' "
Mary Gets Pregnant
 So, she conceived him, and she withdrew with him to a remote place. And the pains of childbirth drove her to the trunk of a palm tree. She said,
"Oh, I wish I had died before this and was in oblivion, forgotten."